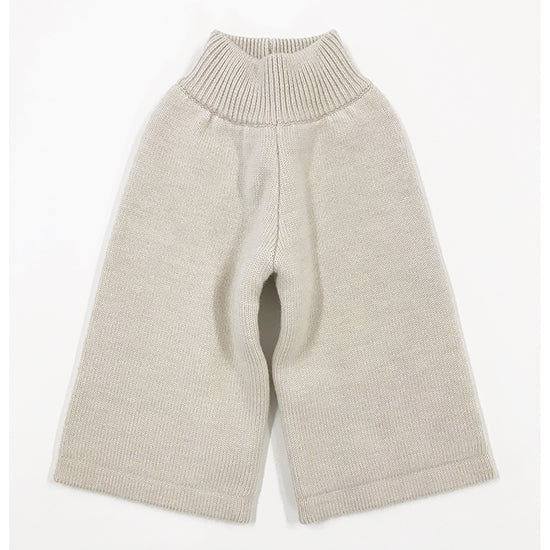 Soft, stretchy, durable, & ultra absorbent.
A year-round essential for cloth diapering.
Sloomb longies are made from öko-tex certified wool yarns and are double-layer knit, making them breathable, soft, and comfortable–perfect for cloth diapered children from newborns to toddlers. 
Sloomb wool longies will work with any style of cloth diaper to help keep your young ones dryer longer.

Content: 93% wool | 7% lycra.
Care: hand wash, lanolize, lay flat to dry – do not machine wash.
Responsibly machine knit in China, öko-tex certified wool yarns.  

The Sloomb knits line is part of the One Diaper-One Tree program.
What makes Sloomb wool different?
Sloomb knits are the softest machine knit wool in the industry
Longies are double layer throughout for a natural, breathable, and bulletproof solution for year-round use
Wool is an economical choice - only 3-4 wool covers are needed to successfully cloth diaper and generally need to be washed once every few weeks
Longies keep little legs legs protected and are extremely durable for everyday use by active children
Longies are used as both a diaper cover and pants, no extra cover is needed, making cloth diapering easy and convenient
Beautiful and rich colors from environmentally friendly dyes and dyeing methods that meet the industry's highest standards, thereby ensuring the correct criteria for color stability, color fastness and the use of non-toxic additives
Our commitment to using wool that is farmed practicing ecologically sustainable methods
Our wool is spun and dyed in GOTS, Öko-Tex, and ISO 9001:2000 certified facilities that meet the highest standards of quality, environmental protection and cultural and social commitment