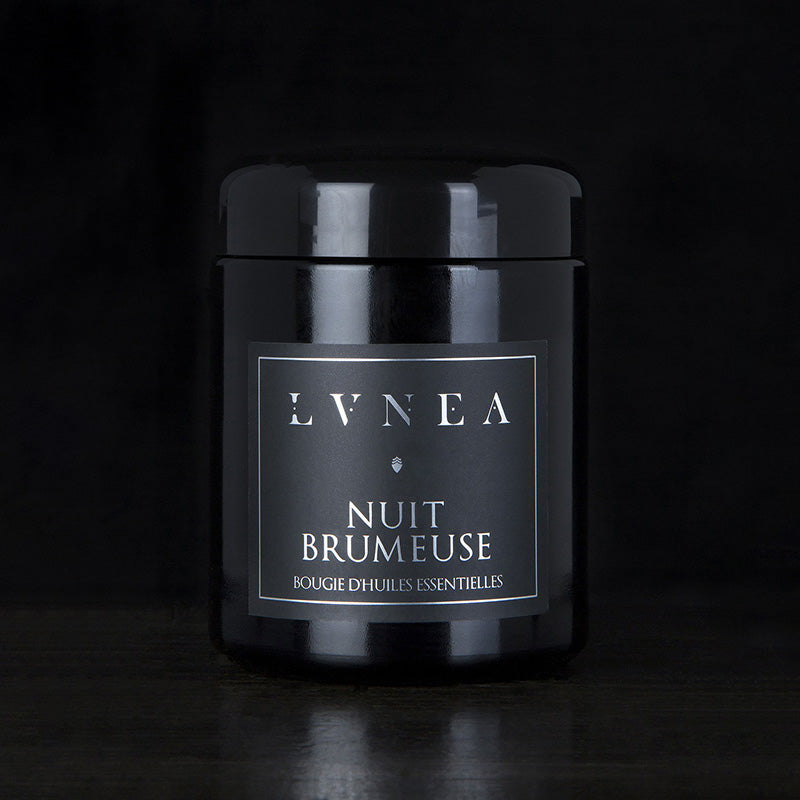 LVNEA Essential Oil Candle - Nuit Brumeuse
La Forêt Dormante - Essential Oil Candle // fir balsam, incense, cardamom
Featured Notes: Fir balsam absolute, juniper berry, silver fir needles, cedarwood, frankincense, and cardamom. 
Aspects: woodsy, forest, incense, balsamic
Made with pure essential oils, natural isolates, floral waxes, soy wax, and a toxic-free cotton wick.
This aura burns for 50+ hrs. 
Comes in a beautiful black amethyst glass jar with lid.
8oz / 250g 
All Wellness products are final sale and can not be returned.