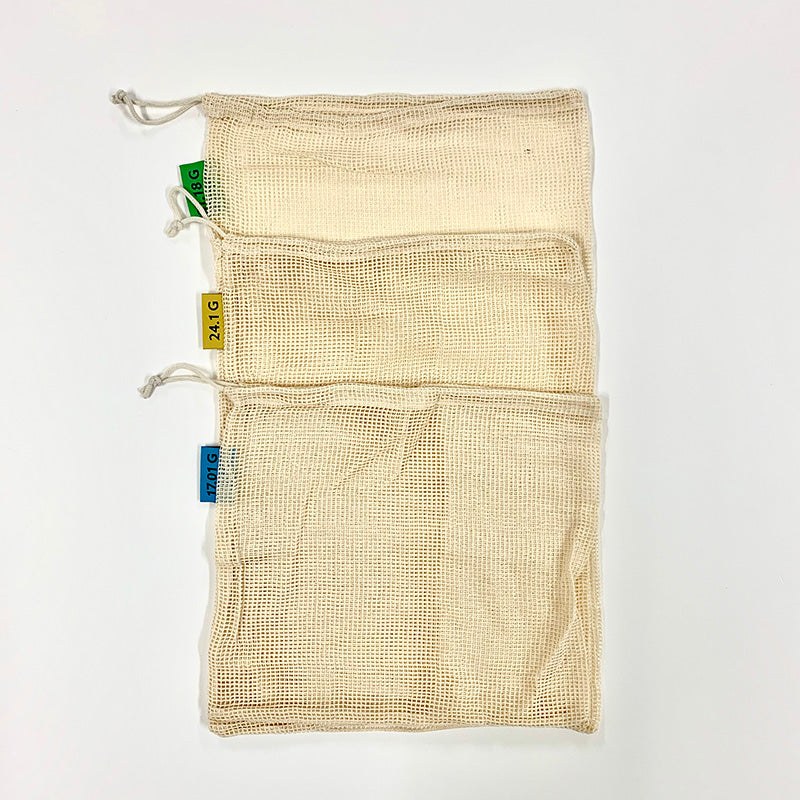 Organic Cotton Produce Bags
Organic cotton produce bags with drawstring closures and labeled with tare weights on each bag. Tare weights are in grams and pounds.

These reusable bags are perfect to protect delicate produce at the grocery store, hold fruit, nuts, mushrooms, tomatoes or anything larger than rice that would go in a disposable plastic produce bag.

Extend your produce life in the refrigerator - wet the produce bags, wring out extra water and use to keep produce crisp longer in the refrigerator. With the set of 6 you can keep them in rotation and wash them regularly.

Choose from 3 sizes with different tare weights on each bag:

Small - approximately 9"x10"
Medium - approximately 10"x13"
Large - approximately 10"x16"
Final sale.