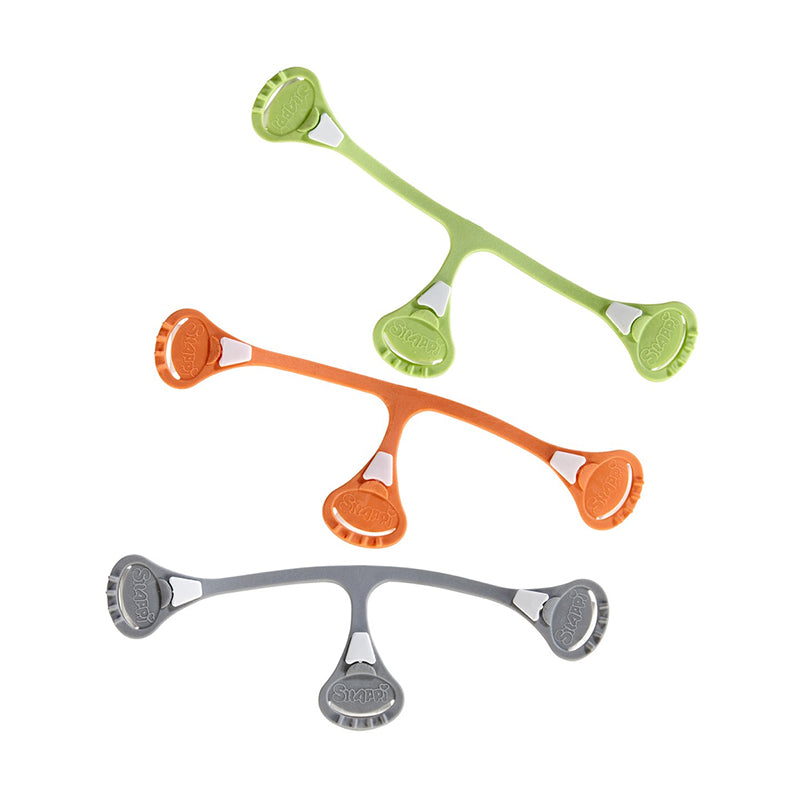 Snappi diaper fasteners are a perfect option for those looking for an option to traditional diaper pins. Snappi diaper clips can easily be used with Sloomb terry sapless fitteds and flats as well as other prefold and flatfold cloth diapers.
Available in 3-packs. The teeth on each end of the Snappi fastener grips fabric and pulls the wings/edges to the center, creating a snug fit.
Snappi may be sterilized in hot water.