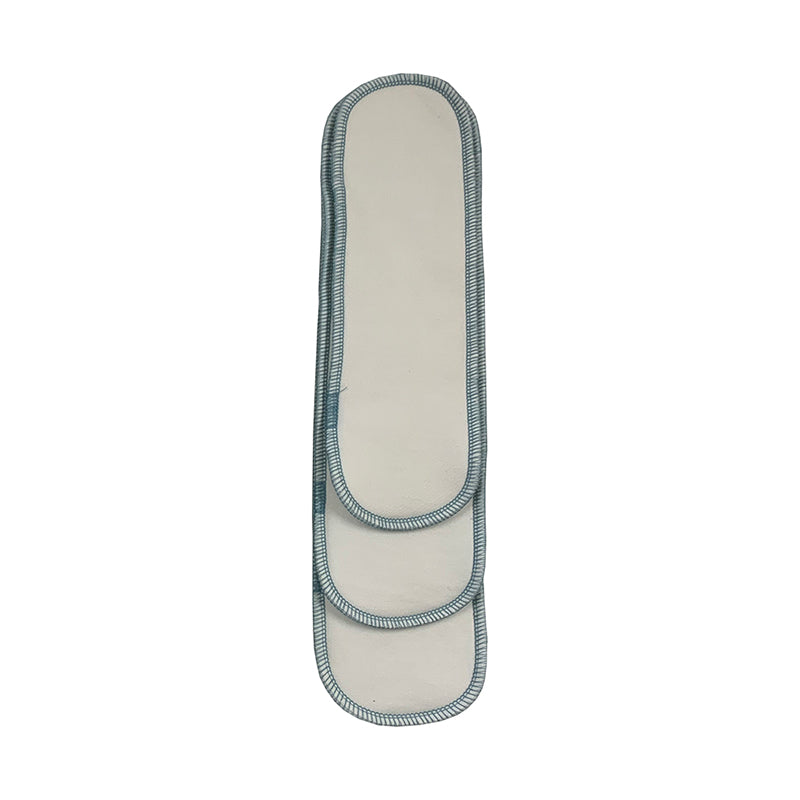 Natural, soft, & absorbent.
Ultra thick 3-layer doublers.
Fold these in half for a 6 layer boost to the wet zone – works great with any cloth diapering combination.
Medium approximately 11″ × 3.5″ Large approximately 13″ × 4″
Made in Colorado.
Sold separately or as a 4 pack including a mix of past colors (excluding pink or purple unless requested).
Content: 70% viscose from bamboo/30% organic cotton