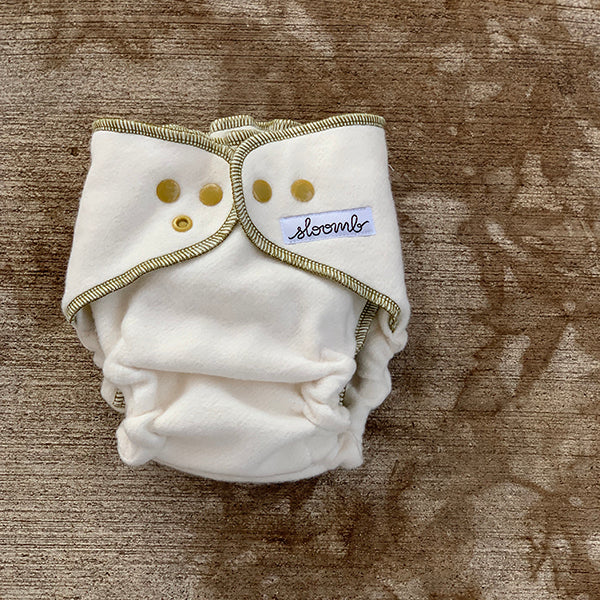 Sloomb Bamboo | Hemp Turned Fitteds are incredibly soft and comfy! They have turned and topstitched leg elastics and a similar fit to our award winning bamboo fleece fitteds - same function and layers, similar absorbency, and a slightly stretchier fit. These fitteds have a lovely natural texture & will have speckles and flecks - it's the natural color and hand of the fabric. 
Each Bamboo+Hemp Fitted includes a shell with a double-length 3-layer lay-in fleece soaker that can be folded for customizable absorption. Pair with Sloomb wool covers for a leak free combination. Fitted cloth diapers require a cover.  
Made in Colorado.
Content: 70% viscose from bamboo / 30% hemp
One Diaper-One Tree. In partnership with Trees for the Future, a tree is planted for every Sloomb cloth diaper you purchase.