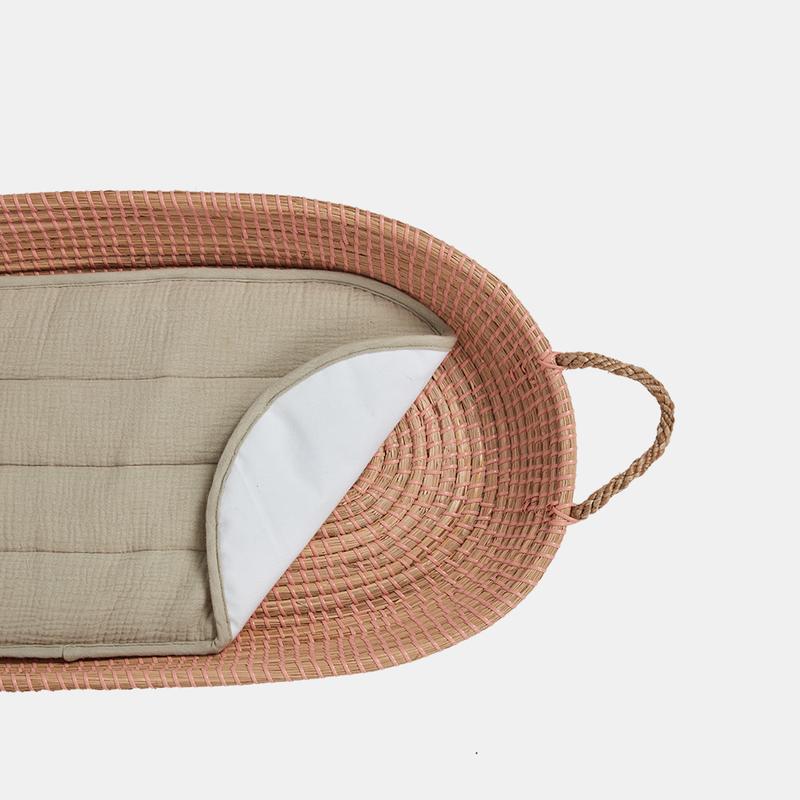 Luxe Organic Cotton Liners
Soft and lightly padded, our Luxe Organic Cotton Liners fit perfectly in all of Olli Ella's Changing Baskets.
Available in
Rose, Sage and Mustard, each liner is water repellant. Use them in conjunction with Olli Ella changing
baskets or roll them up and take them with you as a portable changing mat.
Cushioned changing mat crafted from luxurious organic cotton. This item is water repellant and made to fit all Olli Ella changing baskets.
Dimensions: W12" x L27.5"
Fits Bayu changing basket
About Olli Ella
We are makers of wares for nomads, homebodies and small folk.
We design timeless products that are unlike any other. From a little wheeled trolley called the Luggy, to a house that you can hold, Olli Ella pieces bring a smile to faces and are loved through generations for their celebration of play.
We use natural materials, sourced sustainably, and our focus is on craftsmanship and ethical production.
We believe that the desire to store, tidy, transport, and explore transcends cultures and generations and this understanding is the starting point for all our designs.
Final sale, can not be returned or exchanged.