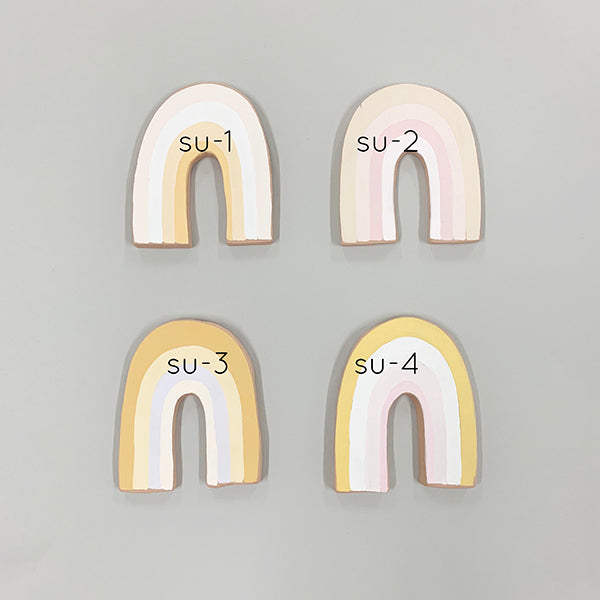 Ceramic rainbow, hand-painted
Small Height ~ 10cm. sizes varies slightly.
Medium Height ~ 14cm. . Size varies slightly.
Note: Please make sure to pick the correct color style in your order
General Information:
All items are handmade and unique, and as such any small imperfections that might be are part of their charm.
Hand made by Eloeil in Israel.