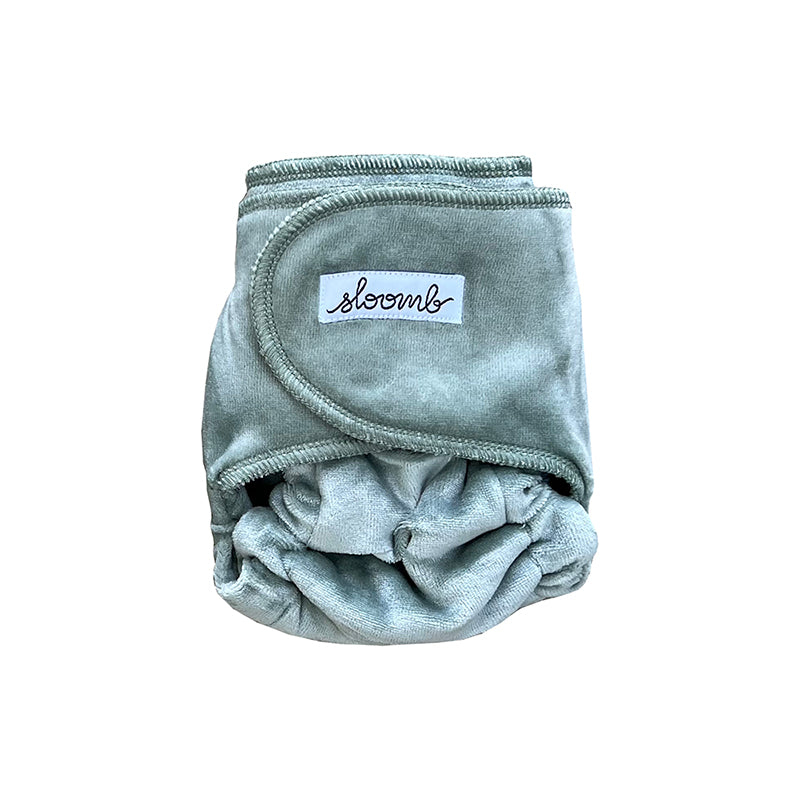 Sloomb's multi-size cloth diaper. Luxuriously soft bamboo|organic cotton velour body with comfortable turned and topstitched leg elastic. Includes 3-layer bamboo/organic cotton fleece doublers for adjustable absorbency. Add more doublers for additional layers.
Mini - Weight range approximately 5-15 lbs. (includes an x-small doubler)
OS - Weight range approximately 10-35 lbs (includes a medium and large doubler)
Simply fold the front down for a shorter rise, add a second pin, or use a fastener to extend the waist area as your little one grows.
This fitted cloth diaper requires a cover. Pair with Sloomb wool for a leak free combination.
Shell content: 70% viscose from bamboo/28% organic cotton/ 2% poly
Doubler content: 70% viscose from bamboo/30% organic cotton
Designed in the USA, responsibly made in China.
One Diaper-One Tree. In partnership with Trees for the Future, a tree is planted for every Sloomb cloth diaper you purchase.